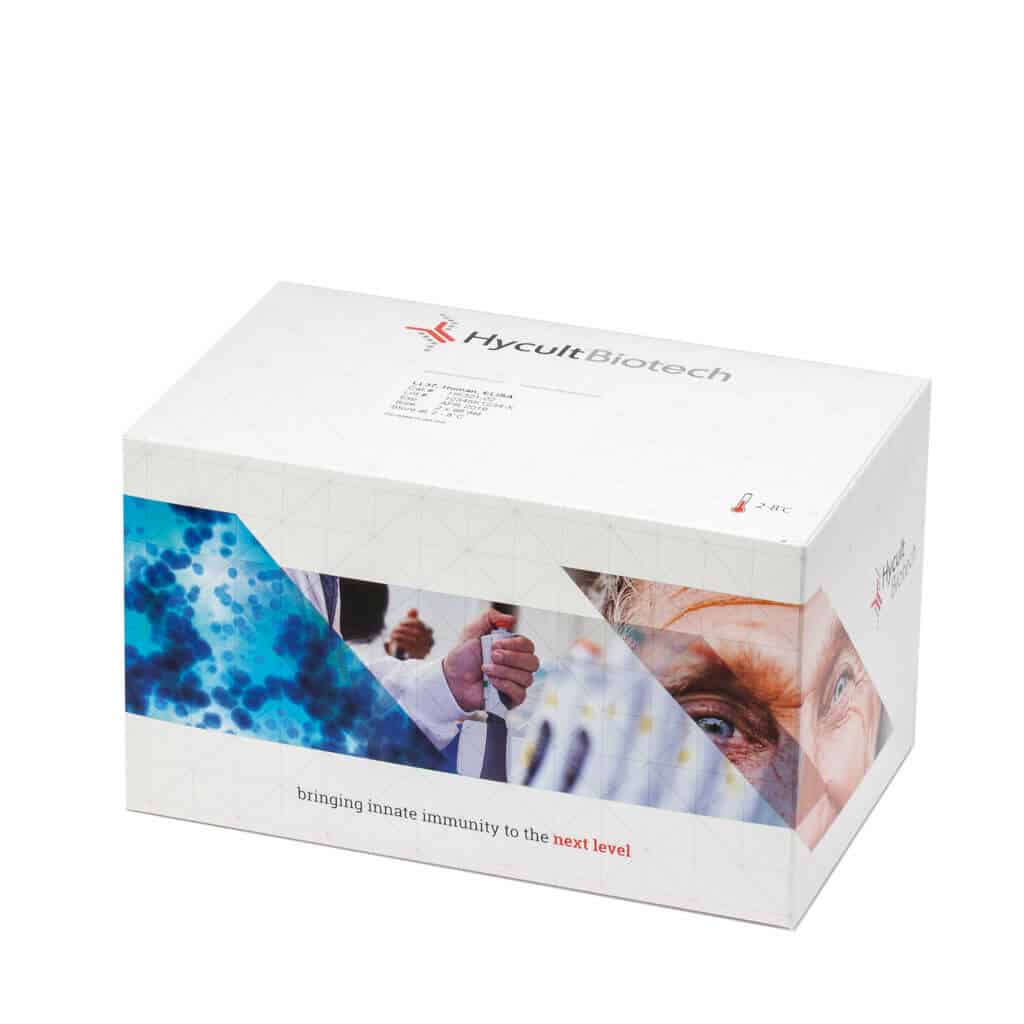 Calprotectin: relevant in any sample type
| | |
| --- | --- |
| | |
| | Calprotectin, Human, ELISA kit |
Calprotectin is a heterocomplex of the S100A8 and S100A9 proteins that is contained within the cytosol of neutrophils. When neutrophil migration takes place during an inflammatory response, calprotectin is released at the site of inflammation where it has a regulating and antimicrobial purpose. In the 80ies the first scientific papers emerged where calprotectin was discussed, then named leukocyte L1 protein. One decade later the name calprotectin was more commonly used due to its calcium binding characteristics combined with the antimicrobial effect. This while calprotectin also plays a role in chemotactics, cytotoxicity and intercellular signaling.
From 2000 onwards there was increasing evidence of fecal calprotectin as a biomarker to distinguish between intestinal bowel disease (IBD) and irritable bowel syndrome (IBS). Since then calprotectin has grown in popularity as it has demonstrated to be a specific inflammation marker that helps prevent unnecessary colonoscopies for patients that have digestive issues. In current times calprotectin as a clinical marker is mostly associated with gastrointestinal health, even though the purpose of this marker can be very broad:
– Urinary calprotectin in bladder cancer is significantly elevated.
– It is downregulated in head and neck cancer.
– Subjects with obesity have increased calprotectin levels.
– Elevated serum levels are associated with pre-eclampsia.
– Salivary calprotectin is raised in aggressive periodontitis.
Besides calprotectin as a fecal marker for IBD, there are many other conditions associated with higher fecal calprotectin levels, such as pancreatic insufficiency, acute appendicitis and cystic fibrosis. With almost 4.000 scientific publications mentioning calprotectin, it has become a well-described granulocyte marker that is useful in both the clinic as in a research setting.
Hycult has several calprotectin products available:
– Calprotectin, Human, ELISA kit (Cat. # HK379): RUO kit validated for use with plasma, serum and fecal samples.
– Fecal Calprotectin, Human, ELISA kit (Cat. # HK382): RUO kit specifically validated for fecal samples with a working time of 90 minutes.
Our full range of calprotectin products can be found here.