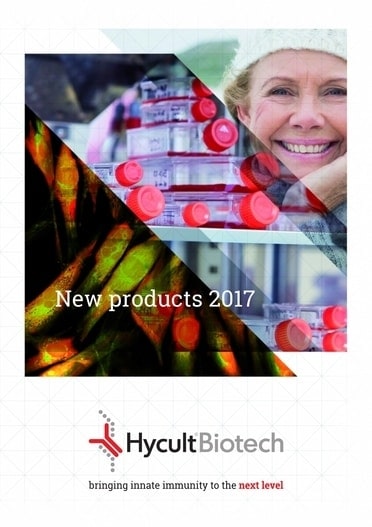 New products 2017 promotion
New products: 20% discount!
Hycult Biotech is a leading world-class manufacturer of research reagents in the field of innate immunity. The efforts of our R&D team result in a continuous flow of new products in our innate immunity product range. To highlight this we will start off the last quarter of the year with a great promotion: 20% off all products found in the "New products 2017" leaflet!
Please make sure to use the following reference code when ordering your Hycult Biotech products to redeem your discount: HB20NEW17
The following terms and conditions apply:
The above-mentioned reference code has to be quoted when placing an order. Discount cannot be applied retrospectively.
Discount is only applicable for standard catalog items. Bulk products and customized items are excluded from this promotion.
This promotion runs until the end of this year (31-12-2017).
Hycult Biotech has the right to withdraw the promotion for whatever reason. In case of doubt, the decision to provide a discount is always at the discretion of Hycult Biotech.