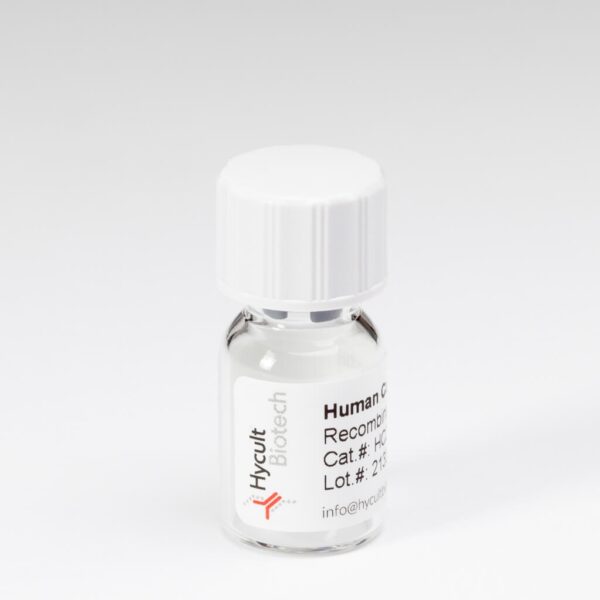 Catalog # HC1106-50UG

CRAMP, Mouse, Peptide
€314,00
Please choose the quantity of items you wish to add to your cart…
Cathelicidins are a familiy of antimicrobial proteins predominantly found in the peroxidase-negative granules of neutrophils. the cathelicidins are synthesized as preproteins. Within the neutrophils, they are stored in granules as inactive proforms after removal of the signal peptide. The biologic active domains of the cathelicidins reside in the C-terminus. The C-terminal antimicrobial peptides are activated when cleaved from the proforms of the cathelicidins by serine proteases from azurophilic granules. Cramp (Cathelin-Related Anti-Microbial Peptide) is the mouse analogue of human LL-37 peptide, which is the antibacterial C-terminus of hCAP-18 (human cathelicidin). CRAMP forms an amphipathic α-helix similar to other antimicrobial peptides. Cramp is a potent antibiotic against Gram-negative bacteria by inhibiting growth of a variety of bacterial strains and by permeabilizing the inner membrane of E.coli directly. Abundant expression of Cramp is found in myeloid precursors and neutrophils. Cramp represents the first antibiotic peptide found in cells of myeloid lineage in the mouse. Inflammatory cells in the mouse can thus use a non-oxidative mechanism for microbial killing. The proteins sequence of CRAMP is ISRLAGLLRKGGEKIGEKLKKIGQKIKNFFQKLVPQPE as compared to LLGDFFRKSKEKIGKEFKRIVQRIKDFLRNLVPRTES for human LL-37.
Application
Functional studies, Western blot
Application Notes
FS: mCRAMP inhibits E.coli dH5α growth. At a concentration of 20 μg/ml complete inhibition is seen. W: under reducing conditions, a band of ~3 kDa is seen.
Use
Dilutions to be used depend on detection system applied. It is recommended that users test the reagent and determine their own optimal dilutions. The typical starting working dilution is 1:50. For functional studies, in vitro dilutions have to be optimized in user's experimental setting.
Alias
Mouse LL-37, Cathelin-Related Antimicrobial Peptide
Formulation
Lyophilized product in PBS, containing 50 μg mouse CRAMP. Reconstitute the vial by pipetting distilled or de-ionized water or DMSO (Caution: vial is under vacuum).
Storage and stability
Lyophilized product should be stored at 4°C. Store stock solution in aliquots at -20°C. Repeated freeze and thaw cycles will cause loss of activity. Lyophilized product is stable for at least one year, reconstituted and stored at -20°C, the product is stable for 6 months.
Precautions
For research use only. Not for use in or on humans or animals or for diagnostics. It is the responsibility of the user to comply with all local/state and federal rules in the use of this product. Hycult Biotech is not responsible for any patent infringements that might result from the use or derivation of this product.
Disease
Autoimmunity, Infectious diseases
CoA-TDS Protein
HC1106
Calculate your ELISA data easily
With the ELISA calculator you can easily calculate ELISA data. Assayfit Pro helps to perform curve fitting. The calculator generates advanced reports, fit graph, fit parameters and goodness of fit are shown.
We are glad to support you!
Our technical support team of qualified scientists is more than willing to assist.