A message from our distributors
Sanbio – BeNeLux
When we think of Hycult, we think of our excellent cooperation together which started back in 1994 when Hycult joined Sanbio in Uden and started from scratch as a separate company. Today it stands out as a company focusing on a niche market segment Innate Immunity and is part of many Research initiatives and projects both local and International. We do not see each other just as neighbors, we are partners in business with many crosslinks how to
develop and execute business plans. Both our companies are founded by Wim de Niet and we still capture his business lessons and principals as part of our daily work. Together we share the same goal: provide research and diagnostic labs with highest quality and innovative products and services which ultimately benefits the progression of health care. Nice retrospect: We've had a booth on MEDICA for several years together, with many of our employees
and we still visit congresses together. We are convinced that the next 25 years will be just as successful for Hycult Biotech and we truly appreciate our mutual partnership. We look forward to our future cooperation with pleasure and confidence.
On behalf of the Sanbio team I am wishing you all the best.
Wilco van Hamond
CEO, Sanbio B.V.
CliniSciences – France
What is our feeling about our partnership with Hycult: Our relation with Hycult is easy and innate. We are now in an acute phase of collaboration with a strong adhesion between both teams. Their technical expertise is the perfect complement to our sales activity on the field and both synergize by a natural coagulation. They supply to us a crucial product line to collect in our portfolio. Our remote communication is as efficient as between lymphocytes and granulocytes using cytokines. Ignoring the conflict toxicity and the forecast stress, our relation will never age…
Few words to summarize CliniSciences ambition for Hycult: be Their Largest Re-seller.
Few words to summarize our image of Hycult: a Long-term Product Supplier.
Wilfried Gay, Phd, Scientific Manager CliniSciences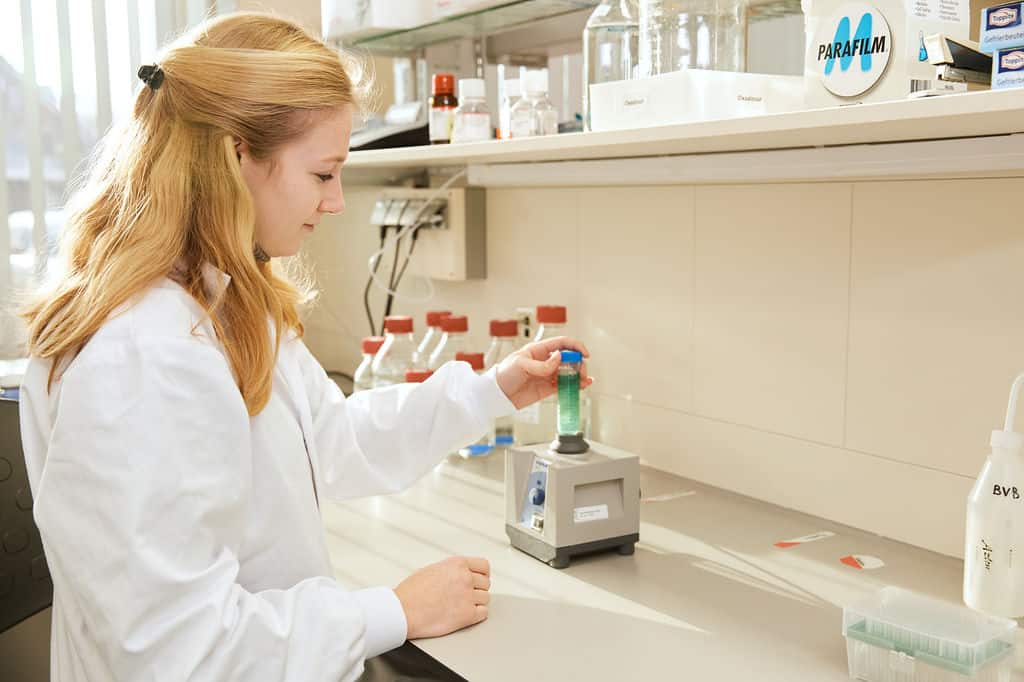 Cambridge Bioscience Ltd. – United Kingdom
When we think of Hycult Biotech: Cambridge Bioscience has a long-standing relationship with Hycult Biotech that has spanned over 20 years. Both Cambridge Bioscience and Hycult Biotech share a common goal in wanting to offer high quality products to customers. The technical support that Hycult Biotech provide to our customers is exceptional and consists of both excellent product knowledge but also a vast insight into the field of innate immunity. It is the technical support and approach to producing high quality products that enables us to confidently tell our customers to 'Trust in Hycult'. We consider Hycult to be not only our colleagues, but our friends in the life science industry. We look forward to many years of future success together!
Hiten Patel, Business Manager,
Cambridge Bioscience Limited
Cosmo Bio Co Ltd – Japan
As Hycult's distributor in Japan over 10 years, Cosmo Bio is very happy for this opportunity to not only congratulate Hycult on reaching this milestone anniversary but also to thank Hycult for being a great company and great business partner for Cosmo Bio.
Of course, it starts with great science and great products. Hycult has both and is particularly well known in Japan as the top maker of products for innate immunity research—but it doesn't end there. Distributors have special needs for customer service and technical support. As a distributor with hundreds of suppliers, we have a lot of experience. Hycult's support to Cosmo Bio is always top notch: prompt, courteous, and professional. Hycult has never let us down on matters big or small. So when we think of Hycult at Cosmo Bio we think first, "great company" because they make our jobs simpler and more enjoyable.
For all these reasons and more, we look forward to working closely with Hycult for the over twenty-five years to come. Congratulations Hycult!
Yukiko Fujimori, Marketing Communications Dept., Cosmo Bio Co Ltd
Hycult Biotech, Inc. how, where, and when did it start?
Now for the real story.
Hycult Biotech Inc – USA
In mid-2009 Rik van Heijningen, the Managing Director of Hycult Biotech B.V., and I had a discussion about the start of my business, Percorso Life Sciences, LLC) and how we could assist Hycult's entry to the U.S. market.
In parallel with our discussion Cell Sciences the long-term distribution partner had been acting in non-productive manner with respect to HB's brand and its geographical
distribution limitations. A number of discussions did occur in late 2009 and early 2010 between myself, Rik, and Wim de Niet the Founder of the organization.
In mid-summer 2010 Wim and Marieke were visiting relatives in Pennsylvania. Martha and I sent a dinner invitation to Wim and Marieke. The couples met at Marsha Brown's
in New Hope, a bucolic spot along the Delaware River, separating Pennsylvania and New Jersey. The dinner was festive, interactive and engaging with Wim leading the conversation, while Martha and Marieke had a robust discussion on gardens and life.
Nonetheless, the foundation for the Inc. was laid. As the relationship with Cell Sciences fell into disrepair in late November, while simultaneously the Inc. blossomed. The old relationship ended on November 30, 2010 and Hycult Biotech Inc. began operations on December 1, 2010. We had our share of stumbles along the way, though with the hard work of the local team, and the support of a wonderful owner the organization was able to grow and develop. Most recent the leadership of Ronald led to the adoption of the current commercial channel. A decision not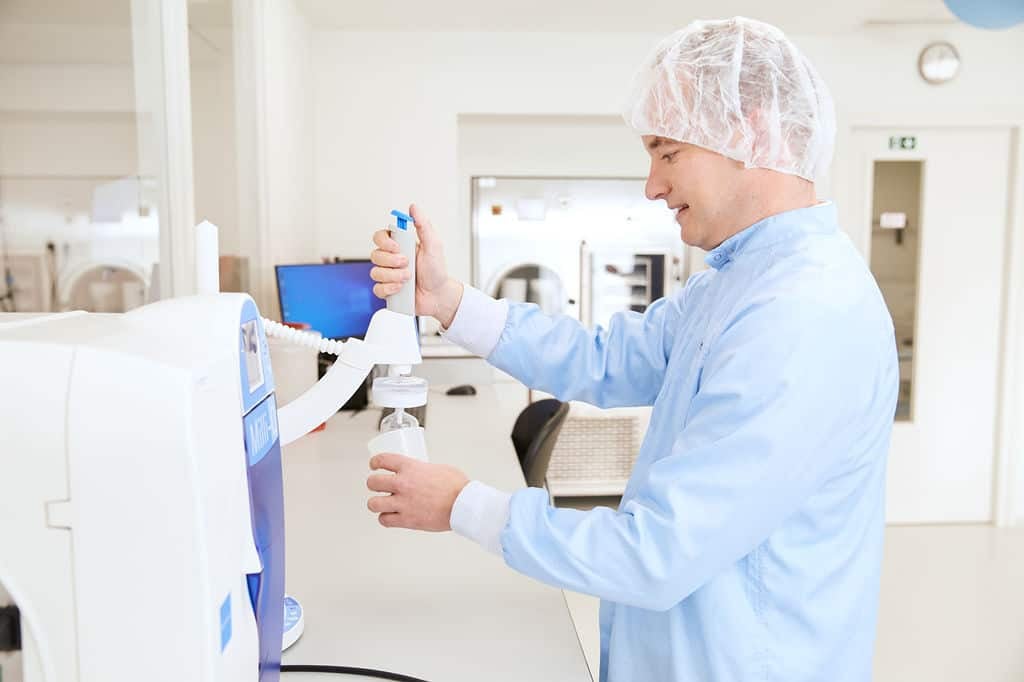 taken lightly but one that is providing dividends to the organization. A retrospective view of the development of the Inc. has provided fond memories of the start, certain challenges that have been met, and a few hardships that are best left for another story. Perhaps at the 50 Year's anniversary of Hycult. Congratulations on a quarter century of success and leadership in the field of innate immunity.
Dino DiCamillo
Executive Director, Hycult Biotech Inc
Hycultec – Germany
Once upon a time Wim de Niet was invited to a Bavarian Dinner. Over a dinner of pork knuckle and a Bavarian Beer a new idea was born.
Soon after and with a lot of confidence Sanbio Deutschland GmbH was established, which later changed into current name Hycultec GmbH. This idea lead by experience of Wim de Niet, resulted in a firm that found its place and space in Lower Bavaria. For many years we did focus on the distribution of Hycult Biotech and Monosan products as well as our own.
Henceforward the next generation of family De Niet has taken over the lead. We have remain faithful to the familiarity way of performing business, mutual trust and reliability first.
In the most recent years we have hired direct sales representatives and are successfully pursuing this strategy. As a result we are becoming better known in the market. The trust we have always had in Wim was never disappointed. The close and trusted collaboration continues with Ronald. We have faith in this successful cooperation and it is a great pleasure working together.
As the reader will recognize, there is a strong engagement with the family De Niet. We are proud and happy to say we can always rely on them. We thank Wim and Ronald for their trust.
Irene Stöckl,
Hycultec GmbH