Marieke and Wim de Niet founders of Hycult Biotech
The time was 1994, a very eventful year. In previous years I had gained some experience with antibodies as director and owner of Sanbio B.V., by being at the cradle of the phenomenon that universities were interested in commercializing their "intellectual properties", antibodies they had developed in their research.
Prof. Wim Buurman (University Maastricht) with whom I had a close contact and who already stood beside me during the early years, was a great help in acquiring Holland Biotechnology established in Leiden. The company in Leiden had done its best to build their business, but due to their intense research activities, they did not succeed in establishing a worldwide distribution network. The Netherlands alone was too limited as a market for their specialized products.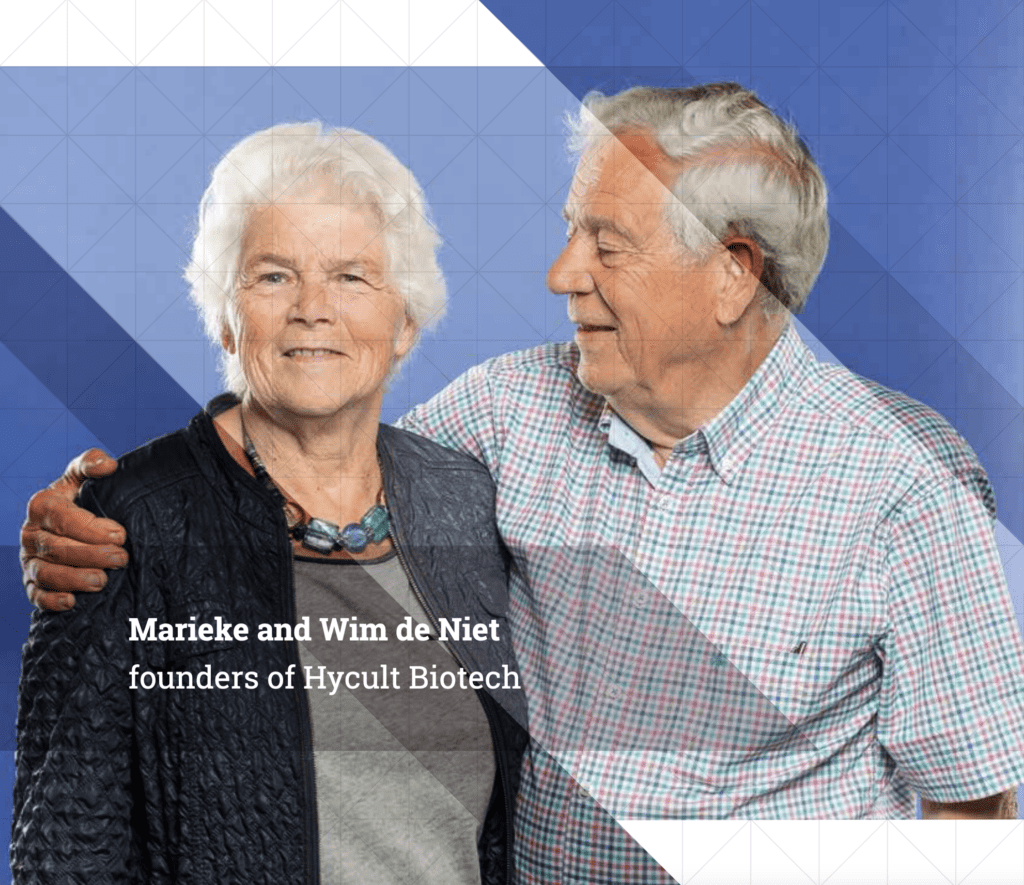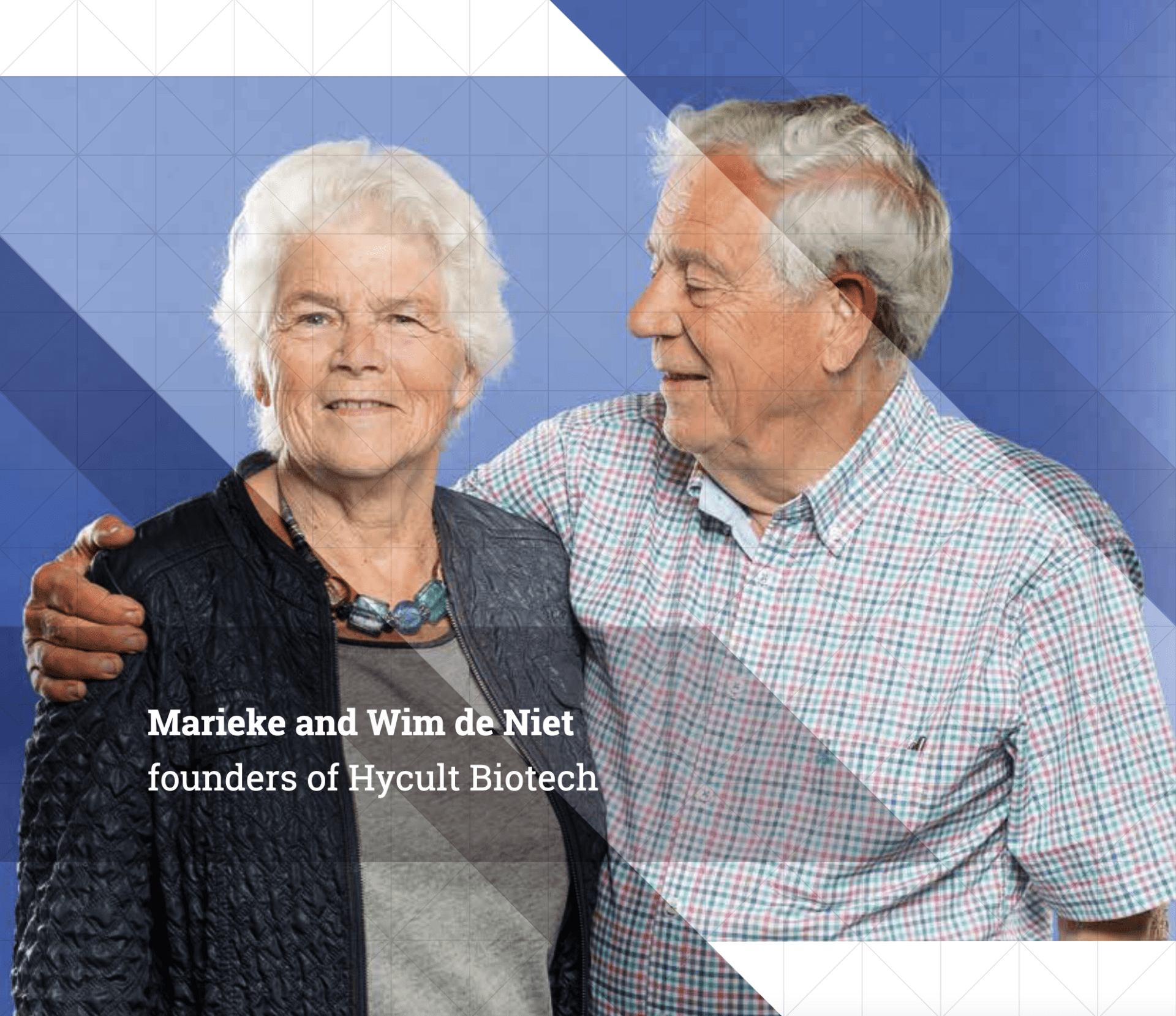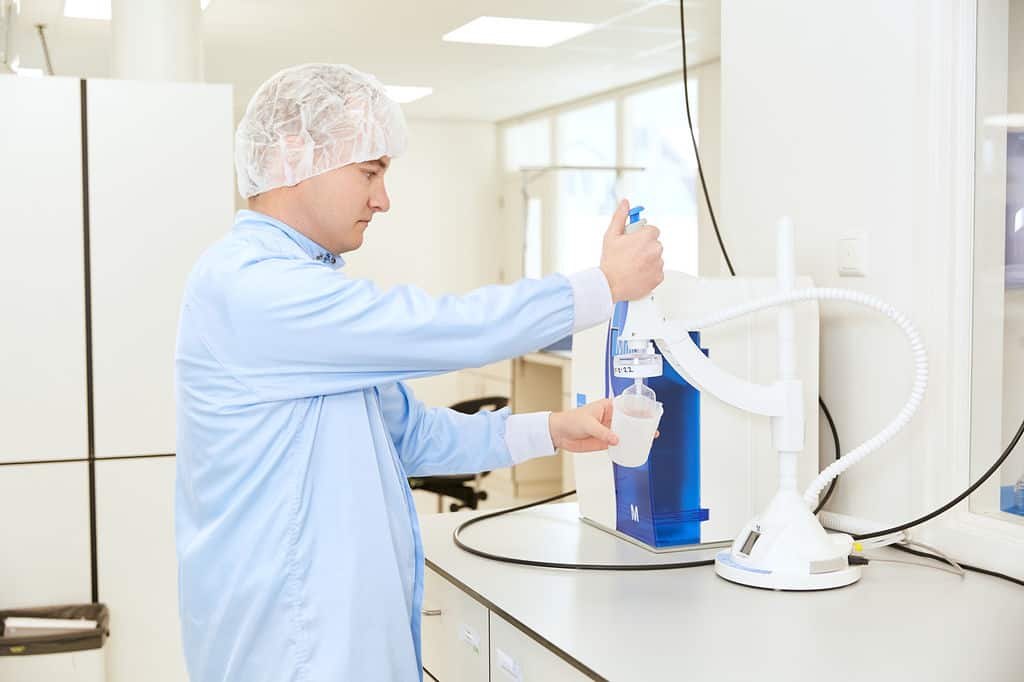 Worldwide outlets
At Sanbio, I set up a distribution network that allowed us to have worldwide outlets. In 1994 the decision was made for me
to take over the company and rename it from Holland to Hycult (Hybridoma culture) Biotechnology. In the beginning weeks came and went with one or two orders for the antibodies. Through sheer will and perseverance more orders came, in part due to dedication of fantastic employees in the research and production. Without the team of people I would never have been able to fulfil the expectations of the business.


A fully streamlined laboratory
Now, almost 30 years later, we can be proud of what we have achieved. A fully streamlined laboratory and a highly skilled team of employees who carry the whole in their hands. In addition, I am delighted that our son Ronald has been able to get
acquainted with the work in a short time and demonstrates the right commercial qualities to bring Hycult Biotech to an even higher level. TO BE PROUD OF, and I am indeed