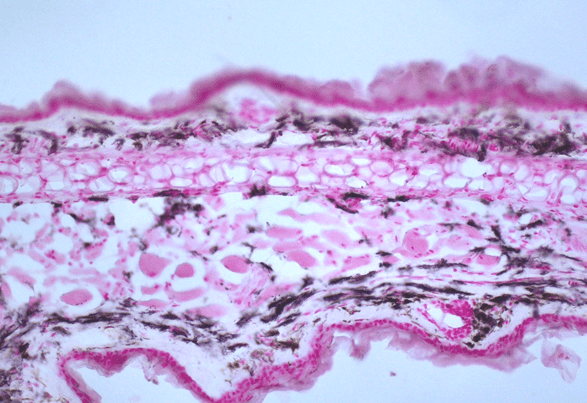 Catalog # HM1081

MGL, Mouse, mAb ER-MP23
Please choose the quantity of items you wish to add to your cart…
Find distributor
The monoclonal antibody ER-MP23 specifically reacts with the macrophage galactose-specific lectin (MGL), a 38 kDa single chain surface glycoprotein. MGL is found on murine mature macrophages in the connective tissue neighboring epithelia of e.g. salivary glands, capsule of lymph nodes, thymus and various other organs. MGL is present on the surface of connective tissue macrophages and their precursor cells in bone marrow. Also, MGL is expressed in macrophage cell lines (e.g. J774-1.6, RAW309Cr.1 and WR19M.1). Expression levels of MGL are increased in mature macrophages. The antigen is co expressed with the antigen recognized by monoclonal antibody BM8 (HM1066).
The monoclonal antibody ER-MP23 has been raised after immunization of rats with mouse macrophage cell lines. Blocking studies demonstrated that the monoclonal antibody ER-MP23 is able to block mouse MGL.
Application
Flow cytometry, Frozen sections, Functional studies, Paraffin sections
Application Notes
FS: For blocking studies in vitro, dilutions have to be made according to the amounts of MGL to be inactivated. The antigen is glutaraldehyde (0.05%) resistant.
Use
Dilutions to be used depend on detection system applied. It is recommended that users test the reagent and determine their own optimal dilutions. The typical starting working dilution is 1:50.
Product type
Monoclonal antibodies
Formulation
1 ml (100 μg/ml) 0.2 μm protein G purified antibody solution in PBS, containing 0.1% bovine serum albumin. The endotoxin concentration is < 24 EU/mg, determined with HIT302 LAL Assay.
Immunogen
Mouse macrophage cell lines
Alias
Macrophage galactose-specific lectin, CD301, dendritic cell-asialoglycoprotein receptor, DC-ASGPR
Storage and stability
Product should be stored at 4°C. Under recommended storage conditions, product is stable for one year.
Precautions
For research use only. Not for use in or on humans or animals or for diagnostics. It is the responsibility of the user to comply with all local/state and Federal rules in the use of this product. Hycult Biotech is not responsible for any patent infringements that might result with the use of or derivation of this product.
Disease
Infectious diseases
Protocol CoA-TDS HM1067-HM2099 Safety Data Sheet
Calculate your ELISA data easily
With the ELISA calculator you can easily calculate ELISA data. Assayfit Pro helps to perform curve fitting. The calculator generates advanced reports, fit graph, fit parameters and goodness of fit are shown.